Log Home Building Process
From Design to Reality - Homepath™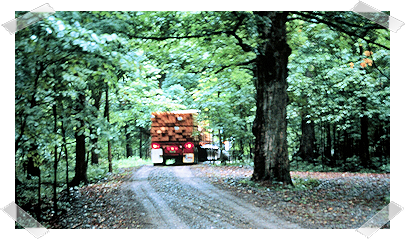 Over forty-five years in this business has taught us a thing or two about manufacturing log homes. Call it experience, or aptitude, or maybe just good 'ol smarts. Whatever you call it, the smartest thing we've learned is this: Helping you successfully walk the path to your new log home depends on more than nice floor plans and a collection of features like wood species, log sizes, or drying methods. It depends on great experience, a thorough understanding of what's important, and a deliberate, comprehensive approach to the entire process.
That's what you'll find in HomePath™, our unique approach to realizing your new home through the five components that matter most - Design, Materials, Manufacturing,Construction, and Support. Achieving excellence in each of these homebuilding components AND ensuring that they work seamlessly together is what makes a superior log home AND a memorable homebuilding experience.
Through HomePath, you'll discover what's important, what we do, and why it matters. Then, with your Real Log Homes® Independent Representative guiding you, you'll walk the path to your new home in comfort, understanding the value of each step along the way. Quite simply, HomePath means we're with you every step of the way, making the Real Log Homes experience like no other.
HomePath is the smartest way to get home.