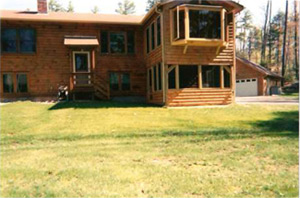 You've saved for years to purchase your log home, representing the most expensive investment most of us will ever make. With age, your log home has begun to lose some of its newness. The wood is growing darker as each season passes. While it's still home, it doesn't have the shine it had when you first moved in.
Previously, you just had to accept that little could be done to bring the look of new wood back to your home, except replacement of the exterior.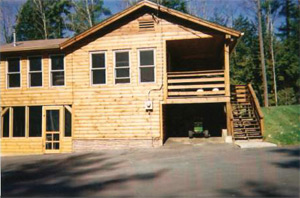 But now, O. R. Gooch & Son's restoration system will bring back that new wood look. We can restore your log home to the picture perfect condition it used to be.
There's a diamond in the rough in your log home, and in just a short time we'll bring back its luster. We recapture your home's charm and when we're done, you'll fall in love with your log home all over again.
O. R. Gooch & Son also specializes in additions to enhance your log home with a deck or a large four season's porch or new rooms. With over 40 years experience building log homes we can get it done for you.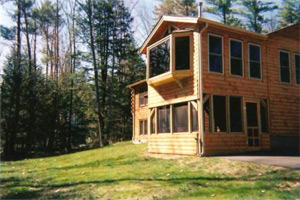 And if you are thinking of purchasing a log home that someone has put on the market, we can also be of service to you. Although we are not licensed home inspectors, we have performed dozens of log inspections for prospective buyers. Know the condition of the logs in the home your thinking of buying. Are you getting a good deal or should some allowance be made in the purchase price for future repairs? And, if necessary, we will include a log repair estimate with your log inspection report.
O. R. Gooch & Son, your FULL service log home dealer and general contractor.